Full Moon July - Shine.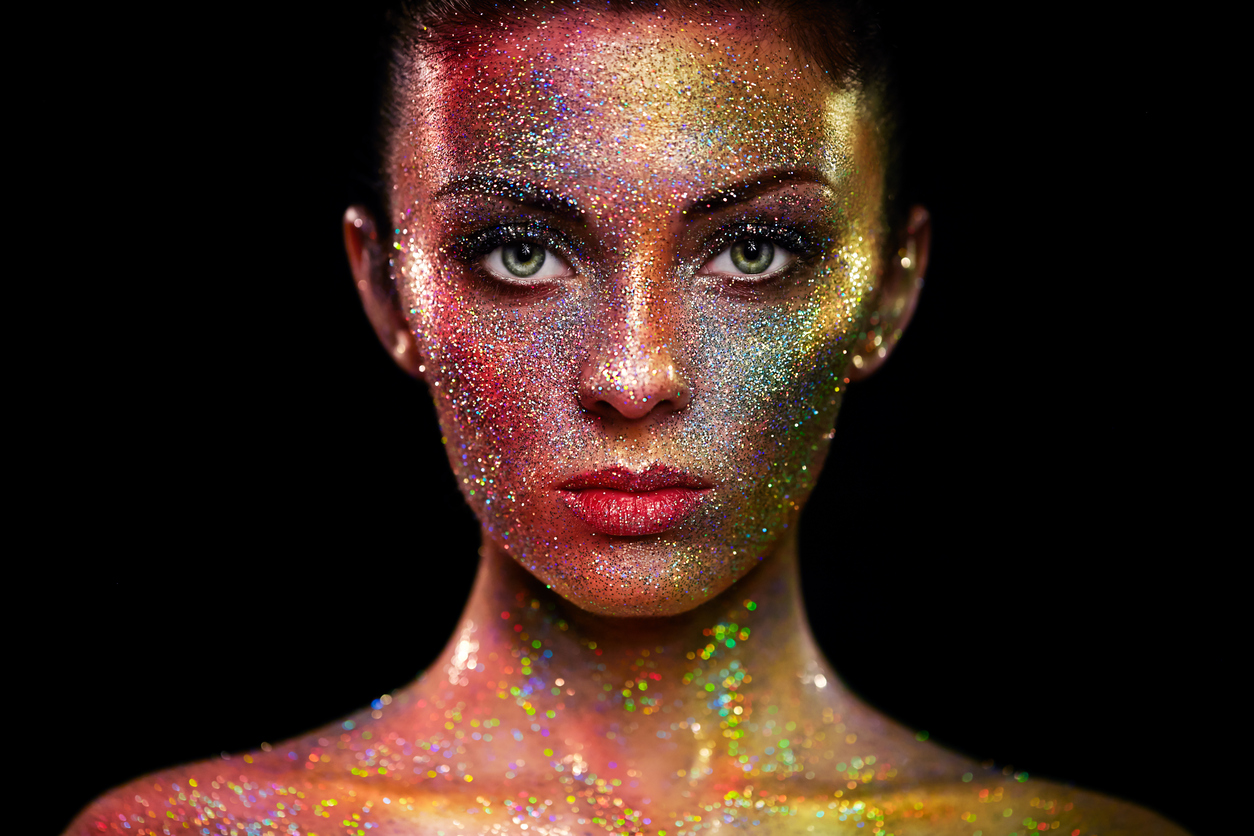 July 27th offers one of the most powerful Full Moons of the year. It coincides with a total Lunar Eclipse adding fuel to the Sun-Moon opposition. This is the longest total Lunar Eclipse of the century lasting 1 hour and 43 minutes. The Moon passes through the Earth's shadow at 3:30 pm EDT and ends its full passage at 5:13 pm EDT. The Full Moon reaches its maximum point at 4:20 pm EDT. The Sun is in Leo, its own sign and longs for joy, trust and pure expression of will. The Moon is in Aquarius, typically, a harmonizing signature as both love the intellect. This Moon, however, is attached to out of bounds and retrograde Mars and combined with the South Node. These energies change the Moon's signature. This Moon is about inner strength juxtaposed with the desire to belong.
Aquarius Mars in retrograde asks you to reclaim the power you may have given over to societal norms. How have you watered yourself down to fit in? In what ways do you give you power away to make others comfortable? Where do you need to gain support for easy living?
I like what Steven Forrest says about out of bounds planets, he states, "that planet has gone to the wilderness in order to re-invent itself… It's sick of the rules. It will look a little crazy for a while, but there's a good chance that when it comes back in bounds, it will be refreshed, liberated, and renewed – and significantly re-oriented." So basically, Mars is going for a reset and this year, he's doing it in Aquarius and Capricorn.
In Aquarius, he's all about learning the differences between fitting in and belonging, the nuances between defending and protecting and the subtleties of assertiveness and righteousness. In Capricorn, he's about playing the long game toward conservation, legacy and wealth.  It's an influential combination when staying on the positive aspects of both energies.
Mars impacts this Full Moon powerfully because of it's position with the Moon, his retrograde and out of bounds nature. The Full Moon also has the influence of the Lunar Eclipse, giving it huge impact on its own.
As with any opposition, Leo-Aquarius in this case, the mastery comes from developing the ability to allow both sides of the duality to come to the fore. Joyful individuality and personal expression are at stake as the typical reaction is rebellion due to mistrust. Lifting up to joy, trust and spontaneity is the remedy for dissociation, insecurity and escape.
Uranus challenges this lunar signature and it confronts the Sun. Uncertainty, uneasiness and anxiety reign. Uranus is also in a tight square orb with Mars as it has been for a few months. Defensiveness, protectionism, anger rise to the surface. This is fiery, explosive and tinder just waiting to be lit. Don't fall for it.
Breathe.
Be patient.
Take pause.
Thankfully, there is relief.
Supportive influences of the day involve Venus toning Pluto and Saturn harmonizing Uranus. The toning of Venus-Pluto increases love, affection, passion and satisfaction. Power, wealth and creativity is at an all-time high. You have the ability to bring joy and comfort to yourself and others.
Saturn-Uranus represents a transitional time in your life. You'll be able to find new ways of doing things while maintaining the same basic structure. This combination helps you remain calm and be patient.
With this Full Moon, there's possibility for freedom of expression, creative breakthroughs and dynamic energy. The Total Lunar Eclipse pushes you out of your comfort zone, gives you strength to make positive change and allows you to lean into the possibility of new beginnings.
Finish what you began at the start of the year. Express yourself in your truest sense. Allow others to see and know you.
Be brave.
Get creative.
Shine.
Wishing you joy,
Kim