January 2018 Influences - Destiny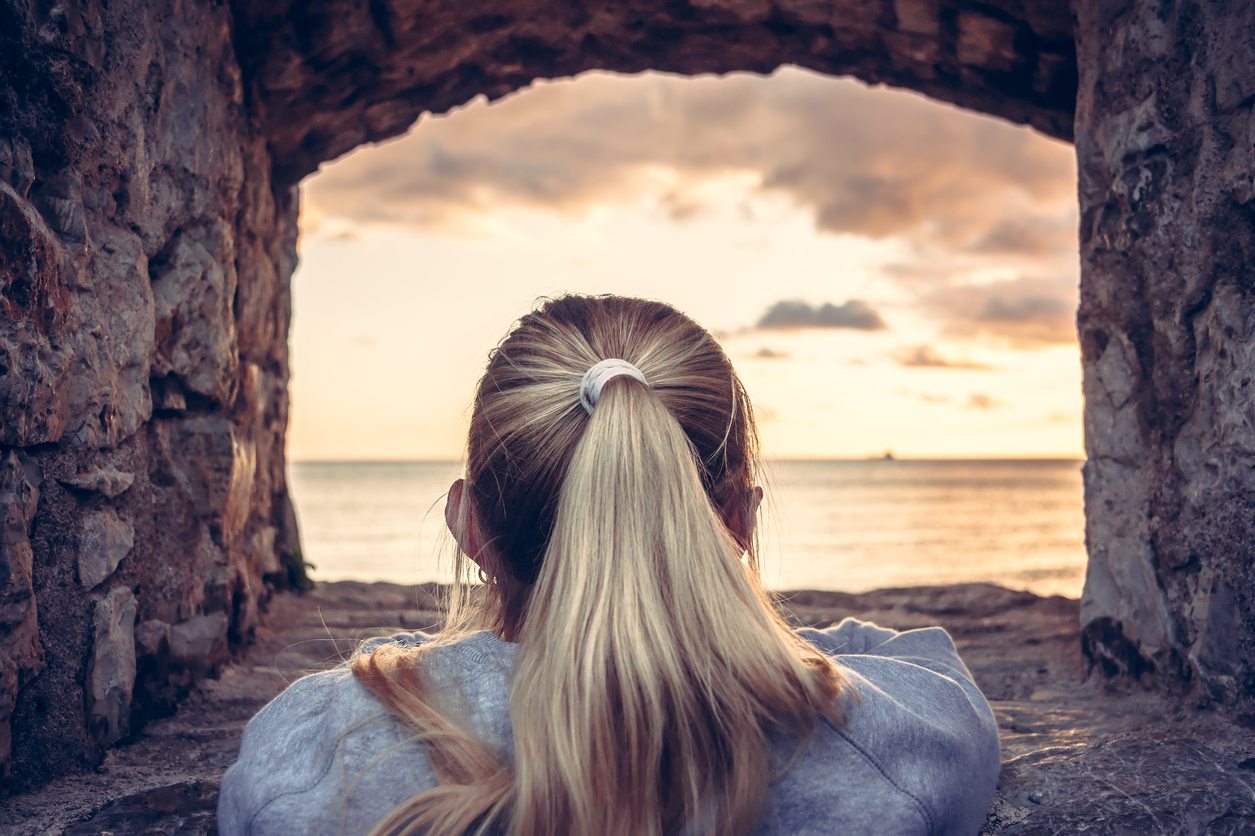 The expression this month is Destiny. The question is: Will you take advantage of the power and resources available to you to attain your true destiny?
The tarot card is Narrowness – Nine of Crystals. It represents the Hermit's state of mind with focus, tunnel-vision and single-minded discipline. It calls you to concentrate on what's most important to you. It beckons you to stay quiet, go deep and gather your power. Immerse yourself in your commitment, receptivity and the opening to your true and full possibility.
The nine signifies the unity of mind, body and spirit as well as wholeness. The wholeness represents all aspects of yourself – the light and the dark. Embrace the light and welcome the dark. Meditate. Use your inner resources fully to achieve your highest destiny.
There's opportunity to gather yourself, focus your intentions and tune into your destiny before the Super Full Moon/Total Lunar Eclipse on January 31st.
Astrology:
January is an interesting month with two Full Super Moons bookending the month. The two Full Super Moons fall on the 1st and 31st. The 2nd Full Moon is known as a Blue Moon. This one is also a Total Lunar Eclipse.  Let's look at the astrological details to see how the energies fuel your month.
Week 1:
Full Moon:
January begins with fullness on the first day of the month with a Full Moon, in fact a super moon, and a grand water trine. The Full Moon is in Cancer harmonizing with Mars and Jupiter in Scorpio and toning Neptune and Chiron in Pisces. This watery combination allows for depth, introspection and intrinsic power.
It's offset by the Capricornian influences of the Sun, Venus, Saturn and Pluto with the Sun and Venus opposing the Cancer Full Moon. There's a realism, practicality and earthly quality tugging at the Cancerian lunar energy. With Venus, there's the push and pull on relationships, love interests and financial holdings.  But with the overall kite positioning, there's excitement between desire, sexuality, compassion and affection. There's harmony and nurturance among actions, creativity, exploration and striving for the greater good.
On January 2nd as Uranus turns direct, all of the planets will be direct throughout the remainder of the month. There's more energy involved when the planets are moving in forward motion. The flavors of the planets add to their meanings, so let's recall these:
Mercury is in Sagittarius involving big ideas, optimistic outlooks and philosophical discussions. There's not a lot of attention to detail or time for patience with this combination.
Venus is in Capricorn makes for grown-up, mature and committed influences in relationships. It begs integrity and hard-work from both partners.
Mars is in Scorpio (its own sign) involving power, concentrated will and an abundance of energy. This is an intense, vital and strong blending. This is also a sexy combination.
Jupiter is in Scorpio allowing for emotional depth, passionate intensity and truly finding your joy. These two energies have the potential for great healing, real success and attaining your heart's desires. Watch out for the down side of overdoing, becoming obsessive or too blasé about the importance of this blending.
Saturn is in Capricorn (its own sign) and feels new as it's only been a few weeks. Saturn adds the ability to gain inner strength, achieve success and acquire mastery. It can be challenging as focus, discipline and letting go of waste or excess is required.
Uranus in Aries entails innovation, aggression and upheaval. This combination has been in effect since March 2011, so you're use to this energy by now. It will remain until May 15th of this year. Everyone will be ready to disengage from the shock and awe influences of these last many years.
Neptune is in Pisces (its own sign) and has been since February 2012 and will remain here until 2025. This merging welcomes spiritual awareness, compassion and global connection as in 'all in life is one'.
Pluto is in Capricorn, since 2008 and will be here until 2024, so again, you're use to this mix. There's opportunity for transformation of rule, structure and form. There's possibility for reformation in the economy, government and even the structure of families.
The aspects of these combinations are the Capricorn Sun exciting Pisces Neptune and Mars in Scorpio challenging the True Node in Leo. The next day, Capricorn Venus stimulates Pisces Neptune. Your integrity, personality and position in relationships will be lent compassion, insight, creativity and spiritual awareness.
As for the True Node, it entered Leo in May of 2017 and will remain here until December 2018 when it enters Cancer. The true or north node represents unfolding destiny and when it's in Leo, the south node or karmic past is in Aquarius. The Leo north nodal position beckons everyone to listen to his or her heart instead of the mind, encourages personal expression over global urges and opens to shining your joy and truth regardless of what others think or feel. So, on the 2nd, Mars challenges the north node and on the 5th and 6th, the Sun and Venus are asking for adjustments from it.
Your destiny of joy, heart's longing and soul's truth gets energy, direction and action from Mars, identification and vitality from the Sun and discernment and charm from Venus. This prepares you for the nodal activity around the second Full Moon at the end of the month.
Also on the 6th, Mars joins Jupiter and Mercury tones Uranus. Lean into these energies to gain more optimism, a bigger philosophical perspective and verbosity around your heart's longings and soul's desires.
Week 2:
Overall, the second week revolves around the Sun and Venus where Jupiter stimulates, Pluto blends and Mars excites. The flavors are Capricorn and Scorpio.
You'll feel optimistic, energetic and active. You'll want to dive deeply into yourself and your relationships. You'll be asking yourself the meaning of life and other big philosophical questions. You'll have the strength, passion and discipline to roll up your sleeves and dive right in. There's opportunity for transformation to align your life with your heart's desires and soul's yearnings.
The exact dates are the 8th with the Sun and Venus being energized by Jupiter and Mars stirring up Pluto. These are the enthusiastic, buoyant and lively influences.
On the 9th, the Sun and Venus kiss each other and meld with Pluto in Capricorn. These are the deep diving, transformative and relational aspects.
Venus also electrifies Mars on this day making it a sexy, charismatic and passionate time. The next day, the Sun gets into this action fueling your motivation for intense romance. Use your urges to connect with your partner or yourself fully, deeply and fervidly.
On the 11th, Mercury enters Capricorn. This adds to the energies of Capricorn as Mercury joins the Sun, Venus, Saturn and Pluto. The Sun is still kissing Venus and is back to challenging Uranus.
January 13 blends Mercury with Saturn giving you pause in your positive outlook and optimistic musings. Focus your mind and concentrate on making sound decisions, long-term plans or taking part in serious discussions.
On this same day, Venus joins the Sun in challenging Uranus. On the next day, the Sun's challenge is exact with Uranus, but you've been feeling this energy for the last handful of days. There's a pull and tug on relationships with bids for independence and freedom. With Capricorn and Aries, both cardinal signs, this energy is stronger.
Week 3:
The third week starts with Jupiter exciting Pluto lending positive outcomes, smooth influences and wealth creation to your activities.  You can easily attain a higher level of success, charisma and powerful influence.
New Moon:
The New Super Moon on the 16th involves Capricorn as there's a cornucopia now with 6 planets here – Sun, Moon, Mercury, Venus, Saturn and Pluto. The Sun and Venus are still tugging on Uranus and Mars is asking Uranus for adjustments, hitting exact on the next day.
This New Moon allows you to be intentional, focused and disciplined in every area of your being - your thoughts, beliefs, feelings, desires, responsibilities supported by deep transformative actions. Your identity in relationships will require forethought, patience and at times, forbearance. Sudden changes or unexpected outcomes may arise, so go with the flow and ask yourself, "How can this support me and my soul's longings?"
The Capricorn energies get relief over the next few days as Venus enters Aquarius on the 17th and the Sun on the 19th.  There's opportunity to support individuality and independence for yourself and embrace freedom in relationship.
Also, on the 19th, Mercury inspires Neptune making this an imaginative, dreamy and creatively thoughtful time.
On the 21st, Capricorn Mercury asks the Leo True Node to make adjustments in thoughts, perceptions and observations. Here's an opportunity to say 'Yes' to your intuition about your heart's desires.
Week 4:
The 24th Mercury joins Pluto and then motivates Jupiter on the next day. These two combinations influence your ability to think intensely, plan for your future and get to the bottom of things.
On the 26th, Mars enters Sagittarius stirring up impatience, restlessness and distraction. You'll want adventure, action and play. Expend this abundance of energy through physical activity.
On January 28th, Mercury brings excitement, change and unexpected outcomes with Uranus. This influence fuels the already restless energy you're feeling. Think originally and out of the box as you're riding this combination. It can prime you for the upcoming Full Moon and Total Lunar Eclipse.
The next day Venus opposes the True Node in Leo. Venus pulls at your heart's longing and soul's desires. It points out how your intimate relationships, financial standing and discernment support your true soul destiny.
On the last day of the month, Mercury enters Aquarius as the Full Moon Total Lunar Eclipse happens in Leo. The Full Moon on January 31st @ 8:26 am EST is a Blue Moon as well as a Total Lunar Eclipse. This first eclipse sets up the next one on the New Moon in February on the 15th. It's a great time to connect spiritually to set intentions and do lifelong planning.
Bottom Line:
You'll want to delve deeply into your life's longings, heart's desires and soul's purpose. You'll have the support of your vitality, energy and passion as well as intensity, depth and optimism to make strides toward your destiny. Ask for support from your loved ones, make changes in your routines and create structures to align with your true purpose.
Monthly Stone:
Seek respite in the stone of the month: Larimar.
The tranquility, calm and beauty of larimar harmonizes the body and soul. This stone carries the ancient wisdom of Atlantis and the healing power of the dolphins.
It's a water stone, yet was forged in the fire from the volcanoes in the Dominican Republic. Balancing these energies, larimar cools tempers and calms fears. It connects you to the Divine Feminine and allows you to speak openly from the heart.
Larimar can ease excessive passion and restlessness and help you connect to the ebb and flow of your energy.  It assists you in speaking your own deepest wisdom. It facilitates the healing of your heart and past life relationships.
Use Larimar to help you open your heart and lean into your true destiny.
Welcome to the New Year.
Remember, you are loved beyond measure,
Kim