June 2018 - Infinite Flow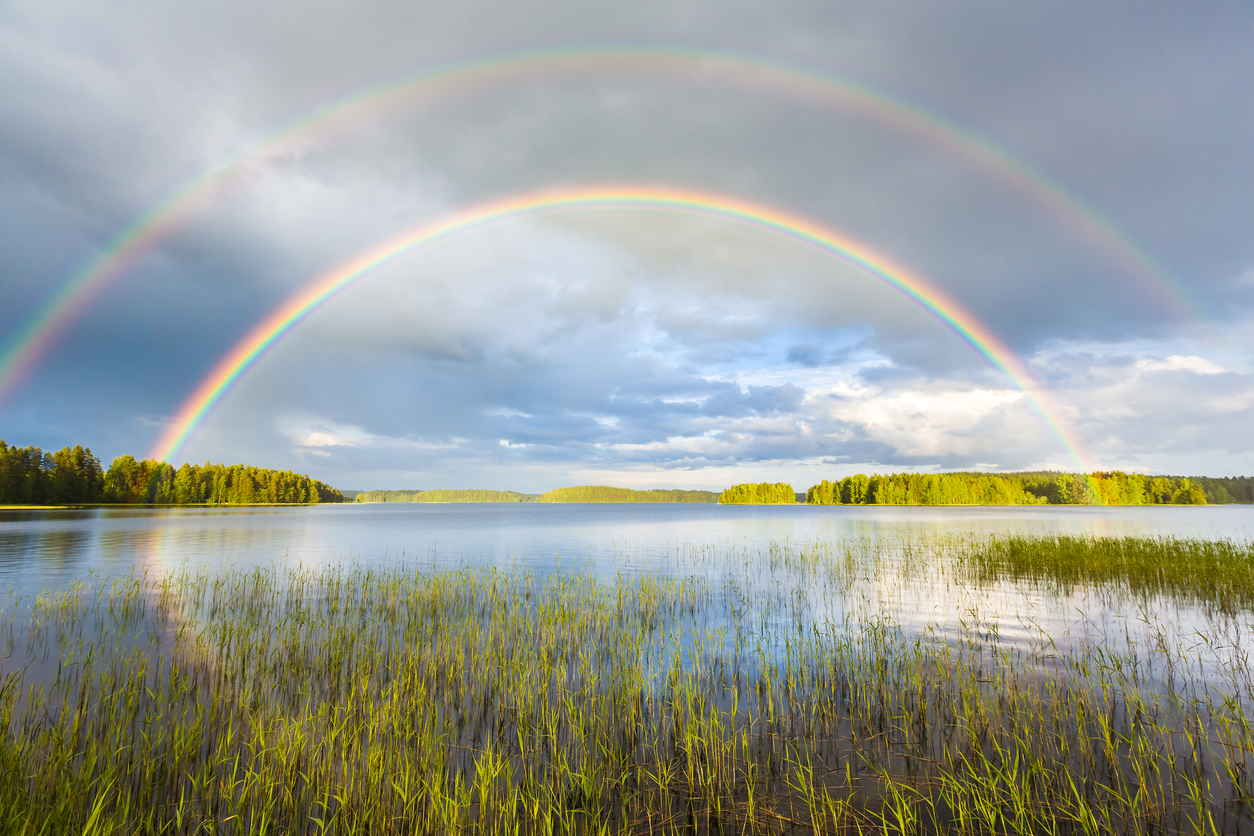 The expression this month is INFINITE FLOW   The question is: Will you align your heart and mind in perfect harmony or resist infinite adjustment to block your infinite abundance?
The tarot card is the Eight of Worlds – Rhythm in Physical Realm.
Eight represents balance among everlasting change. Balance is an infinite dance that keeps your mind moving, your body fluid and your spirit soaring.
Teach yourself through your continuously changing incoming stimuli and learn through adjusting. Be analytical and creative, mathematical and poetic, intellectual and dreamy, decisive and reflective. Balance is your teacher.
When working with the eight, the infinite flow of abundance is available to you. However, the challenge is balance. There's a balance to the harmony of the flow – yin, yang; being, doing; receiving, giving. These forces are to be in balance in order to flow in divine rhythm and timing.
Bottom Line: The movement and flow of air with the Sun in Gemini enters the watery depths of feelings when it enters Cancer – be curious about opening your heart and delving into the true source of your power.
Astrology:
Week 1:
June has a bright beginning and perfect energies for the weekend!
The month begins on the 1st with Mercury in Gemini harmonizing with Mars in Aquarius, both in air signs, making it a time of persuasion, quick-thinking and taking mental risks. This same day, soft Venus tones deep Jupiter offering love, good fortune, optimism and cheer.
The next day, Gemini Mercury excites the soul's longing in Leo stimulating forward thinking about life direction and true purpose as watery Venus soothes dreamy Neptune. Your romantic, creative and social lives all get a boost. Be tender, compassionate and artistic. Lean into relaxation or friendly entertainment.
On the 5th, Venus opposes Pluto for the first Cancer-Capricorn opposition of the month. Tension arises in your closest personal relationships due to control issues and power plays. Being open to honest and deep conversation relieves the pressure.
On June 6th, two astrological events occur as Mercury challenges Neptune as it goes out of bounds until the 24th. Any planet leaving the gravitational pull of the Sun is zany and a bit naughty. Mercury becomes much more of himself by going out of bounds, but gets confused, distracted and misunderstood with the influence from Neptune. However, he's also offering more creativity and imagination leading to great strides in music, art and intuitive pursuits.
The next day, the Gemini Sun confronts Pisces Neptune deflating your energy and motivation for work.  Neptune adds haziness to anything he contacts, so you'll feel fussy all around. This is a good day for yoga, meditation or any other low-impact holistic activity.
Week 2:
On the 8th, airy Mars opposes the Leo North Node to revisit the influence of the January super moons and eclipse cycles. The Mars challenge of January extends further into its cycle to the full opposition. Have you been making brave strides to achieve your true destiny? Do you extend yourself in expressing your true nature to others?  You have an opportunity to leverage this martial energy before the eclipses begin next month. Make adjustments to your plan. Welcome the necessary changes to align with the infinite flow of the universe.
On the 12th, Mercury enters Cancer giving him the energy of sensitivity, caring and nurturance. This combination lends anattitude of loving kindness.  It's cautious and soulful. Cancer quiets Mercury which gives relief to his out of bounds energy.
New Moon:
The New Moon and Sun conjunction marks the beginning of a new lunar cycle. Every month, there's an opportunity for a new beginning and this June New Moon cycle ends with the beginning of this seasonal eclipses in July.
The Gemini New Moon on June 13th at 3:45 pm EDT is all about wonder and insights as she's supported by the harmonious aspects between Jupiter & Neptune and Mercury & Uranus. The Jupiter-Neptune combination continues encouraging hope, generosity and enlightenment. Mercury excites Uranus bringing good news, unexpected surprises and stimulating discoveries.
Also on this day, Venus enters Leo to prop the prior week's movement toward destiny. Relationships intent on joy, spontaneity and celebration are at the fore. Leo is happy and strives for personal expression. He's magnetic and charismatic and loves sharing with people. Who can support you in achieving your destiny? How can you further your personal expression in the world? What would it take to welcome more love and flirtation into your life?
Week 3:
On June 14th, Venus hassles Uranus, both in fixed signs, prompting an urge for freedom, excitement and change. Spontaneity, frivolity and eccentricity in relationships, creative endeavors and social engagements.
On the next day, the second Cancer-Capricorn opposition occurs when Mercury opposes Saturn introducing a serious, difficult and depressive mental facility. This is challenging, worrying and isolating. Combining this with the previous day's energy makes it a good day to avoid critical business discussions, contracts or investments.
On the 19th, Neptune stations retrograde until November 25th. The retrograde motion of Neptune strips away illusions and false scripts, so you actually gain clarity with Neptune's retrograde motion.  The rose-colored glasses are removed and the truth of your reality hits you squarely. If you've been honest with yourself, this occurrence is negligible. If, however, you've been deluding yourself, the force of the truth can be staggering.
With Neptune in Pisces, the retrograde motion is an opportunity for a spiritual quest. With the harmonious positions of Mercury and Jupiter, this Neptune retrograde offers imagination, insight and creativity. You can dive deeply into your psychic gifts to gain truth and enlightenment.
On the same day, Cancer Mercury trine Pisces Jupiter produces good news, expansive thinking and excellent instincts. Plan long-distance travel, make business deals and get together with friends.
On the 21st, the Sun enters Cancerto experience emotions and to choose family, roots and home. This is a soft, nurturing and caring energy. You'll yearn for sensitive, protective and affectionate influences. Self-care, compassion and kindness reign.
This day, Venus in Leo contests Mars in Aquarius to increase your desires, creative pursuits and competitive spirit. This fiery-airy energy tussles with the watery emotional energy of the Sun in Cancer.
Week 4:
On the 23rd, expect pleasant surprises or something new and exciting as the Sun stimulates Uranus. Open yourself to curiosity, inventiveness, discovery and insights.
Mercury challenges Pluto making research and investigation into the truth paramount as Mercury slides back into bounds.
The 25th is a fun, happy and social day with Venus jazzing Jupiter. The Leo energy of Venus sexes up Jupiter in Scorpio. Too bad it's a Monday! The good news, you'll want to watch your spending and any overindulgences, so it being a Monday may help you curtail your desire for excess.
On the 27th, Mars stations retrograde until August 27th. Mars only goes retrograde every 2+ years. With this energy, forward motion is difficult. It feels a bit like Saturn creating a traffic jam for you, but the underlying reason is different. Mars is related to vitality, assertion and passion while Saturn involves commitment to duties and responsibilities. This action-oriented planet doesn't fare well in the retrograde position. As with any retrograde movement, the planet requires you to look internally versus externally. Mars asks you to be inwardly brave.
The same day, Cancer Sun opposes Capricorn Saturn inviting restrictions, low energy, resistance and isolation. This is a time for serious business.
Full Moon:
The Full Moon on June 28th at 12:54 am EDT involves the Sun in Cancer and the Moon in Capricorn. The opposition of Cancer-Capricorn is about the relationship with nurturance. The Sun wants gentleness, care and nourishment and the Moon wants self-discipline, integrity and accomplishment. As all Full Moons, the Sun is opposite the Moon, but with this one, the stretch is more powerful as Cancer is ruled by the Moon. The underlying question of nurturance arises with this opposition. With Cancer, compassion, self-indulgence and concern relieves Capricorn's stoic, strong and unwavering focus and discipline.
On the 29th, Mercury enters Leo offering you grander, generous and more confident thinking. You're more expressive and persuasive with improved speaking, writing and story-telling capabilities. However, be mindful of listening and respecting important details.
On the last day of the month, you'll have changes to your routine, introduction of different perspectives and chance encounters with Mercury vexing Uranus. These two airy energies bring back the influences felt at the beginning of the month.
June is about balancing and riding the continuous prompts of change inherent in all things. Responding to the rhythm of the Universe involves opening your heart and mind to all possibility.
Your infinite destiny is awaiting – all you need to do is say 'Yes'.
Monthly Stone:
Gather support in the stone of the month: RUBELLITE.
Rubellite or red tourmaline is a stone of the love of others and of the universe. It's known as the stone of the perfected heart as it's full of love and passion for life. It relates to the heart and the root chakras.  The energy of this stone is vibrant and strong as it increases the flow of prana or life force.
It helps you feel enthusiastic, inspired and have an overall zest for life. It can be electrically charged by heating or rubbing it.
Rubellite strengthens the ability to love, be creative and improve social interactions. It harmonizes the feminine energies and provides protection during ritual work.
Rubellite helps nourish and soothe the nervous system, balances the right and left hemispheres of the brain and relieves fear. It stimulates the pathway of the chakras between the root and heart and expands connection to the earth and all of its inhabitants.
It's a stone of true abundance as it increases the ability to receive and believe all is provided by the Universe.
Rubellite is filled with bounty, gather some today to garner all of the offerings of June.
Remember, you are loved beyond measure,
Kim