November 2017 - Deep Magic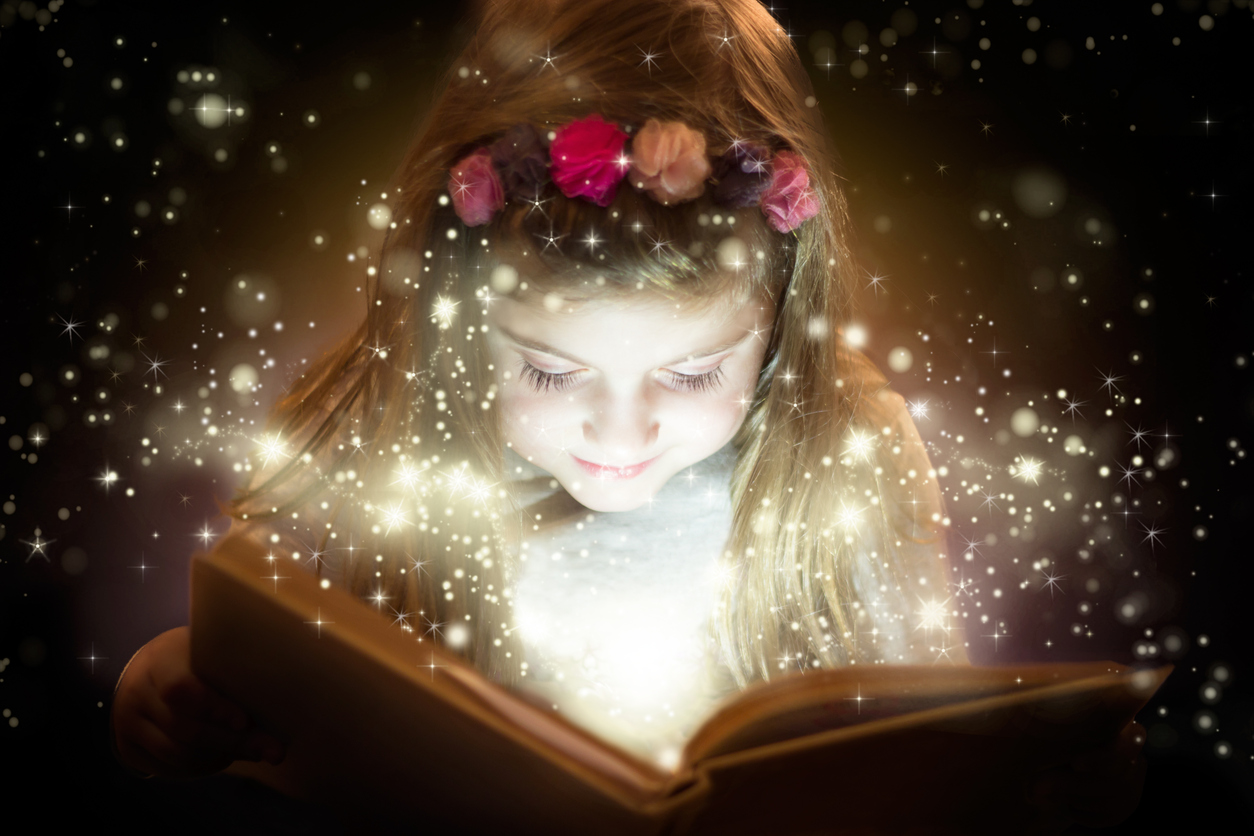 The expression this month is ALLOW YOUR MAGICAL TRUE SELF TO SURFACE. The question is: Will you let the magic of the month support you in deep exploration or will you let fear, anger or confrontation get in your way?
The tarot card is the Two of Worlds - Reflection.
The message is - go within to find your true nature. Be patient, instinctual and thoughtful.
The energies of the month support deep introspection to gain understanding and insight. They also encourage thinking before acting.
Dive into yourself, be contemplative – even meditative. Imagine, assess and conceive from your heart.
− Dream as your imagination ignites.
− Love as your passion leads.
− Listen as your heart knows.
Then and only then, allow your true nature to guide your way.
Overall, this month is deep, but not heavy.
It's full of deep magic.
Allow your magical self to surface.
Astrology:
Week 1:
The veil between the worlds thin as All Hallows Eve gives way to the Day of the Dead on the 1st and All Soul's Day on the 2nd. The festivities to ward off evil and the honoring of the dead go hand-in-hand, regardless of religious beliefs. Now is the time to speak to your loved ones who have passed and connect to the spiritual realm. Meditate, pray, celebrate.
The weekend begins with three astrological events:
The Sun harmonizes with Neptune, as it will every July and November for the next few years, allowing you to gain deeper awareness of your place in the world. Lean into your instincts and natural psychic abilities. This is a good time to set goals to manifest your dreams for the future.
Mercury asks Uranus to make adjustments, making room for new and unusual things to occur. Open your mind and be nimble to create new habits or to form different routines. This could be positive if you lean into accepting change and take your time adjusting to the new and different.
Venus excites Saturn as it does once or twice a year. This is an excellent time for business relationships, investments, financial activities or commitments. It's also a good time for serious and committed love.
Full Moon:
On Saturday, the Full Moon Taurus, ruled by Venus, continues the theme of love from October, but adds zing with the Scorpio energies and tugs between Venus and Uranus.
The depth of Scorpio, the serenity of Taurus, the bolts of Uranus and the power of Venus conspire to bring magic, intuition and love into your life.
o This is a dreamy, contemplative time as Jupiter massages the Sun in Scorpio and the Moon brings the peace of Taurus.
o This is a sexy, romantic time in your intimate relationships.
o This is a fun, social time to connect with family and friends.
Go with the flow and say 'yes' to unlock the magic of this Full Moon.
The next day, Mercury enters Sagittarius giving lift to your thoughts, perceptions and communication skills. Think big! Be positive! Jump into the optimism and faith of this energy.
On the 7th, Venus enters Scorpio strengthening the sensuality, passionate and sexual aspects of the planet of love. Deep, soul-rending intimacy is sought. This is intense and powerful as Scorpio desires 'all or nothing'.
Emotions will reflect this shift from the Libran harmonious influences to the Scorpio passionate ones. In partnership, rise to the highest expression of yourself and your partner. Lean into the calm of Venus and the soul of Scorpio to avoid drama and power struggles.
Week 2:
The second week begins with the Sun exciting Pluto on the 9th as it has and will every March and November for the next few years. You'll want to succeed, influence others and increase your penchant for solving puzzles. This combination also improves your attractiveness. Use your powers for the collective good and you'll achieve your desired results.
The next day, Mars stimulates Neptune altering its typical impacts. Take action, be creative and set realistic boundaries with others to avoid the draining, frustrating and emotional tendencies of this combination.
On Veteran's Day, Saturn soothes Uranus as it has three times in the last year and will next year. However, after that, it won't again for another 30 years. Take advantage by making positive change in your life as it will go smoothly now. It's also a good time for creative self-expression, gaining responsibility as well as freedom and learning complex subject matter.
There are two astrological events happening on the 13th. Venus kisses Jupiter and Mercury squares Neptune.
Venus and Jupiter is a sought-after occurrence as it brings hope, love, abundance and happiness. Enjoy this influence as it won't happen again until 2019. Socialize, meet new people, say 'yes' to fresh opportunities.
As Mercury challenges Neptune on this same day, you may feel confused or have issues with communication. To take advantage of the Venus-Jupiter combination, take extra time to keep your focus and pay attention as you engage in communication. Especially if you're wanting to start something new!
Week 3:
The 16th is a wonderful time to relax, daydream and engage in creativity or romance as Venus harmonizes Neptune. You'll feel compassionate, tender and a desire to be of service to others. This is not an overly active time, but you can lay back to rejuvenate.
On the 17th, the Sun adjusts Uranus and Mercury stimulates Mars creating opposition of forces. On the one hand, you'll be frustrated when trying to express yourself as others will misunderstand and cause you to disconnect. On the other, you'll be motivated to take action, be honest and direct with others or further a meaningful cause. However, the miscommunication influence is much stronger and the one you want to give your energy. As you rely less on other's understanding of you, you listen to yourself and allow your true self to emerge from your core. There's lasting magic in this combination if you take advantage of it.
New Moon:
On the 18th, the Scorpio New Moon kisses the Sun joining Venus and Jupiter in this mysterious energy. This month has involved many planets in this sign as it began with Mercury, Sun and Jupiter and switched Mercury for Venus during the first week of the month.
These four planetary influences involve your identity, your heart, your discernment and your faith. Each of these is in the passionate, dramatic soup of Scorpio.
This New Moon offers ease and harmony as you delve into the deepest aspects of yourself. Open yourself up to yourself and accept the gift of this New Moon. It's absolutely magical.
The next day, Mars squares Pluto, the first time since December 2015 and the last until February 2019. This is a tense, struggle for control. There is no relief if we lash out against feelings of powerlessness. Instead, adjust your mindset, surrender and relax into the tension. If you've been delving into the deepest aspects of yourself, you can gain clarity from the outside events sparked by this combination.
As you're triggered, ask yourself why. Go inside yourself. Breathe. Take heart and make note.
You'll want to avoid confrontation as not too undo all of the progress from the New Moon.
On the 21st, Venus excites Pluto, so use this energy to deepen your love life and close friendships. You'll want to have deep honest conversations, soul-connections and perhaps intimate romance.
Week 4:
On the 22nd, the Sun enters Sagittarius and Neptune turns direct from its retrograde station since mid-June.
Oh, the relief of the Sun moving into Sagittarius and here in North America, just in time for the Thanksgiving holiday. The optimistic, expansive and cheerful influences ease the deepness of the last few weeks. Take a breath. Laugh. Join your friends and family in celebration.
These activities are supported by Neptune's re-station. It's time to imagine, create and dream. It's time for compassion and tenderness. It's time for a healthy bit of delusion – just the recipe for an enjoyable Thanksgiving holiday!
On November 25th, Mercury complements Uranus, both in fiery signs. Flashes of insight and brilliance abound. This is a time for making connections, friends and sharing ideas. It's also a time for enhanced intuition and psychic ability.
On the 27th, Venus nudges Uranus urging you to let go of relationships and circumstances no longer serving you. Allow yourself to grow and change and assess who's embracing the new you. Be careful in adjustments. The key to this nudging is freedom through relationships, not freedom from relationships.
The last astrological influence of the month on November 28th, involves Mercury blending with Saturn, both in Sagittarius. Think critically, use common sense and rely on sound judgement. Keep a positive outlook as the heaviness of Saturn can bring Mercury down. There will be enough Saturnine energy next month, so tap into your innate sense of hope, self-confidence and spiritual knowing.
Use this month to be true to you – authentically and unapologetically.
Allow your magical self to come to the surface.
Monthly Stone:
Enhance the monthly influences with the stone of the month: Herkimer Diamond.
Herkimer Diamond imprints energies in careful harmony to increase your understanding of the essential being within you. It allows you to accept and appreciate all within you without having to become anything. You are already what you are seeking. This stone also inspires creativity, attunes spiritual alignment and enhances psychic abilities.
Herkimer Diamond clears the chakras and opening channels for the flow of spiritual energy. It stimulates conscious attunement to the highest level. It activates and opens the Crown and Third Eye Chakras. It also facilitates transformation and supports life purpose.
The Herkimer Diamond is the perfect stone to allow you to be magically and unapologetically you.
Remember, you are loved beyond measure,
Kim